Guide to Butterflies Found in Florida
Florida is home seasonably or year-round to almost 200 species of butterflies and is one of the premier destinations for naturalists in search of photography opportunities throughout most of the year. Our warm climate and extended growing season makes butterfly viewing an excellent choice for outdoor recreation in our numerous natural areas.
This page on Florida Nature Guide is provided to assist our visitors with helpful butterfly identification tools. Explore the links we have provided here, and scroll to the bottom of our page for photos and names of 198 Florida Butterflies provided by Nature Share. Be sure to also check out our page for Florida Wildlife Guides here or from our menu options above to print some quick reference guides for all your Florida Wildlife viewing excursions.
The Florida Museum of Natural History has an excellent link for identification of butterflies. By following the simple color selection chart they provide, you can easily identify specific species and the areas of the world they may be found. Many of these unique and beautiful creatures can be found right here in the Florida natural areas and even in local backyards.

Click on this graphic to follow the link to the Florida Museum of Natural History Butterfly Rainforest Identification Guide site. This helpful guide developed by the University of Florida is organized by color and is very user freindly for those seeking to identify butterflies found in the state and throughout the world. ►
A photo Gallery of Florida Butterfly Species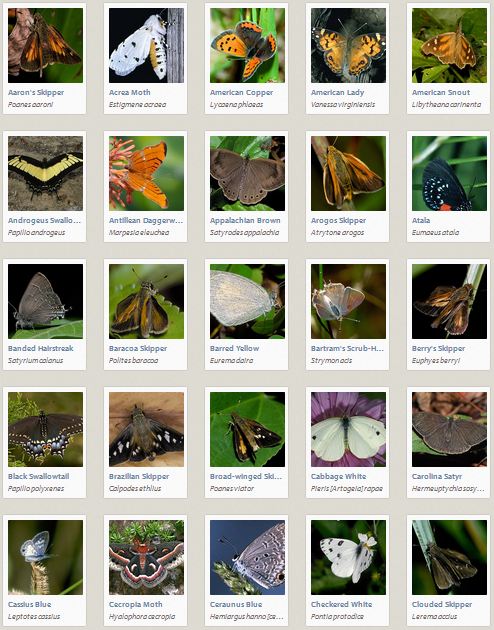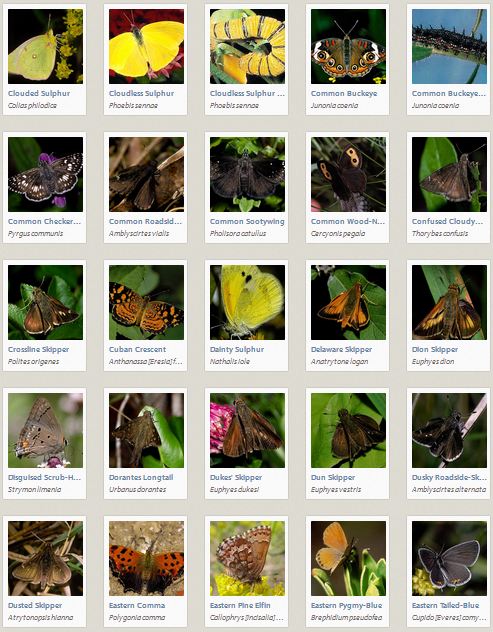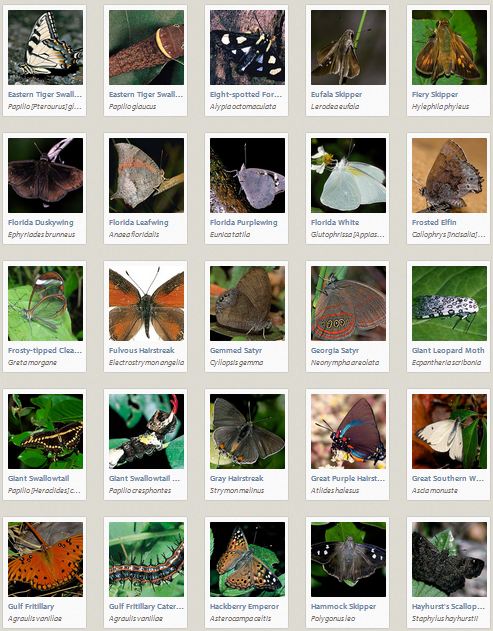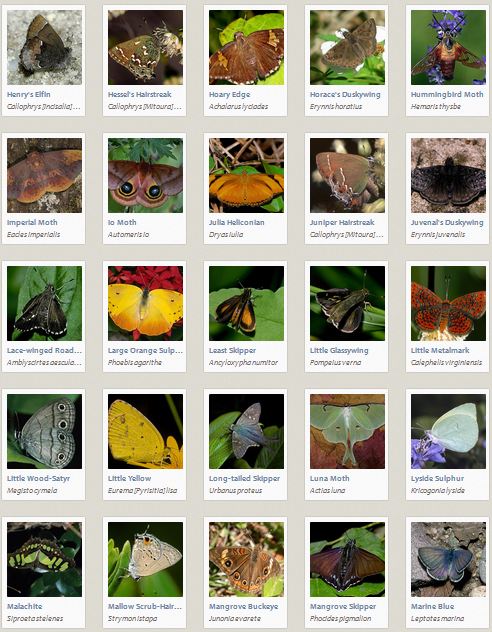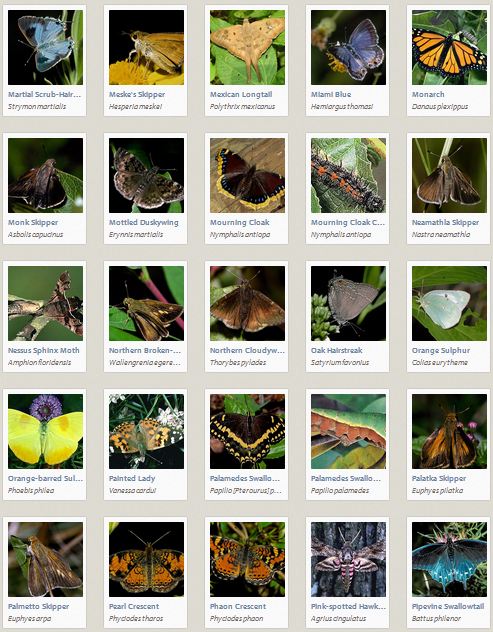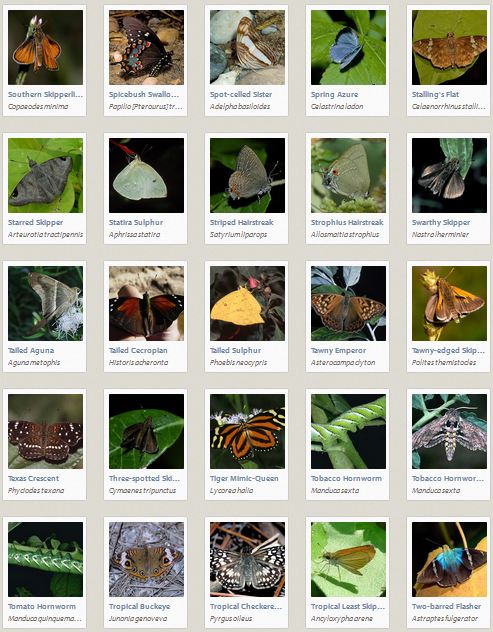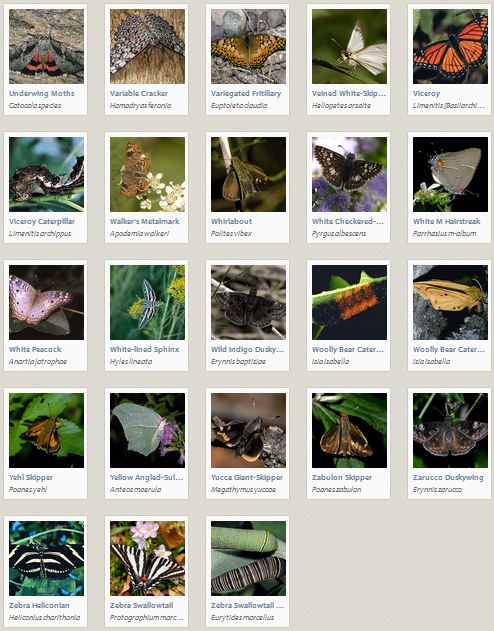 These photos are from the list provided on Nature Share for the Florida region search and represent 198 of the 453 butterfly species found in North America. Take the time to explore all the wildlife encountered in Florida by browsing their site. Click on the "Advanced" tab to easily narrow your search for specific regions including those areas not in Florida. The developers of Nature Share also produce popular Audubon Field Guide apps for use on mobile devices, so be sure to follow our link above to explore all they have to offer the Florida naturalist.
Additional links which may be of interest for those seeking information about the unique species of butterflies in Florida are also provided below for your butterfly viewing or gardening experience:
NSIS "Your Florida Backyard" site: http://nsis.org/butterfly/ This site has a lot of quick reference information available for nectar and host plants in addition to various species general overviews.