Welcome Florida Nature Guide New Member!
This intro page is here temporarily to familiarize our new members with a couple of items to make the most of their experience here on Florida Nature Guide:
You can update your profile & password by clicking on this link to the Profile Setup.

After completing any modifications on your profile, exit the setup page by clicking on the "Florida Nature Guide" near the top left of the page.

Once you have setup your profile, you can bypass this welcome page by simply clicking on the image here and (optionally) leaving a short note to let us know you have finished. Membership, and the ability to post articles or comments on all our sites at Florida Nature Guide (Coastal, Wildlife Viewing, Hiking & Trails and Natural Areas) is handled from this request.  Be sure to let us know any other sections you would like to post on as well in this E-mail and we will create accounts on those sites as well.

Be sure to include your username in the message field in order for us to identify the proper account.  After confirming that the profile page has been updated with appropriate information, we will change your role on our site to reflect the changes.  This is a manual process, so it may take 24 hrs to complete your request.
Important Note:  Due to the large number of robots creating user accounts simply to attempt spam posts, we are now deleting any new user accounts which have not been validated (step 3 above) within 24 hours.  Please take a moment now to click on our email link and let us know you are not a spam robot.
After receiving your request, the assigned role will be changed from "new user" to "subscriber" and at next login,  you will go directly to the site homepage.  If you would like to update or modify your profile in the future, you may do so by clicking the "Site Admin" item under the "Members:" column.  You can also locate this page from the main menu bar above under "Introduction" > "Members" at any time.
All our members are welcome to comment on posts and pages here at Florida Nature Guide.  We welcome comments  from anyone who has taken the time to register as a member.  To combat spam, comments are held for moderation before being posted, so please be patient while we make every effort to keep our site clean and user friendly.
Those Florida Nature Guide registered members who would like to post articles are encouraged to contact us at: email@floridanatureguide.com .  We will be happy to post your article directly including appropriate links to your blog or website if applicable.
Additional roles (and associated site permissions) are available for regular and trusted contributors to this site by individual request.  Those who would like to contribute helpful articles on a regular basis can also request a role change to allow direct posting once we can be assured that your posts are of value to our site content.  Follow  the link above or the "Contact Us" link under "About Us" page for specific email requests or feedback.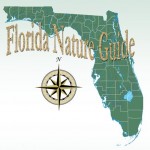 You can click on the following link or the header image to return to the home page of Florida Nature Guide.  From there, you  can continue searching resources available on our site: ►