Welcome Florida Nature Enthusiasts!
Florida has a wealth of opportunities to enjoy outdoor activities and Florida nature in a relatively undisturbed and natural setting.  These numerous and extensive public lands are managed by diverse agencies and organizations to preserve their character, while protecting the local wildlife inhabitants.  Through these efforts, the enjoyment of  both current and future generations is ensured.  The pages here at Florida Nature Guide have been designed to help navigate this broad assortment of resources for those in search of Florida recreational opportunities.
Enjoying Florida Outdoor Adventures
[layerslider id="1″]
Sorting through the various resources available can make identification of recreation within reach a challenge unless you know exactly what you are looking for. Some of the best public, current, free advice and assistance to enhance your outdoor experience will be available through this website.
Florida Nature Guide has been created to provide valuable links, posts and forums for residents and visitors who seek to experience the Florida "roads less traveled" to their fullest. It's our goal to cut through some of the fog and haze often encountered when searching for outdoor recreation in Florida.  The resources on this site are intended to put our visitors in direct contact with those websites found to be invaluable for planning outdoor nature activities. 
Some of the best tools available to enjoy outdoor activities in Florida are provided by government or educational facilities which do not advertise their presence.  Many such sites are often overlooked when searching online for available recreation.  These organizations also do not tend to share, or coordinate well with other agencies. 
This structure creates much of the difficulty encountered when searching for natural "Old Florida" adventures in the undeveloped Florida wilds, and is where Florida Nature Guide comes in.  We are here to provide a "connecting point" to these diverse resources … providing our visitors direct links to the tools of interest in a simple and straightforward manner.
Be sure to review the information under the "Introduction" page here on Florida Nature Guide to better understand how our site is organized.  Our intent is to provide clear and simple links to information about the undeveloped public lands in Florida available for recreation.  For this reason, you will find that we start by directing our visitors to specific areas of interest where those activities will be the focus of the associated pages.

All the links on our sites are verified on a regular basis, but from time to time are redirected to pages which are not related to the original intent.  Please report "rusty links"  by clicking on this graphic so that we can continue to offer the best resources available. ►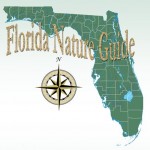 Those visitors to this site with favorite links or other information are encouraged to share their experience with others to improve the experience for all.  You are invited to provide feedback through email option above, or click on this link: ►